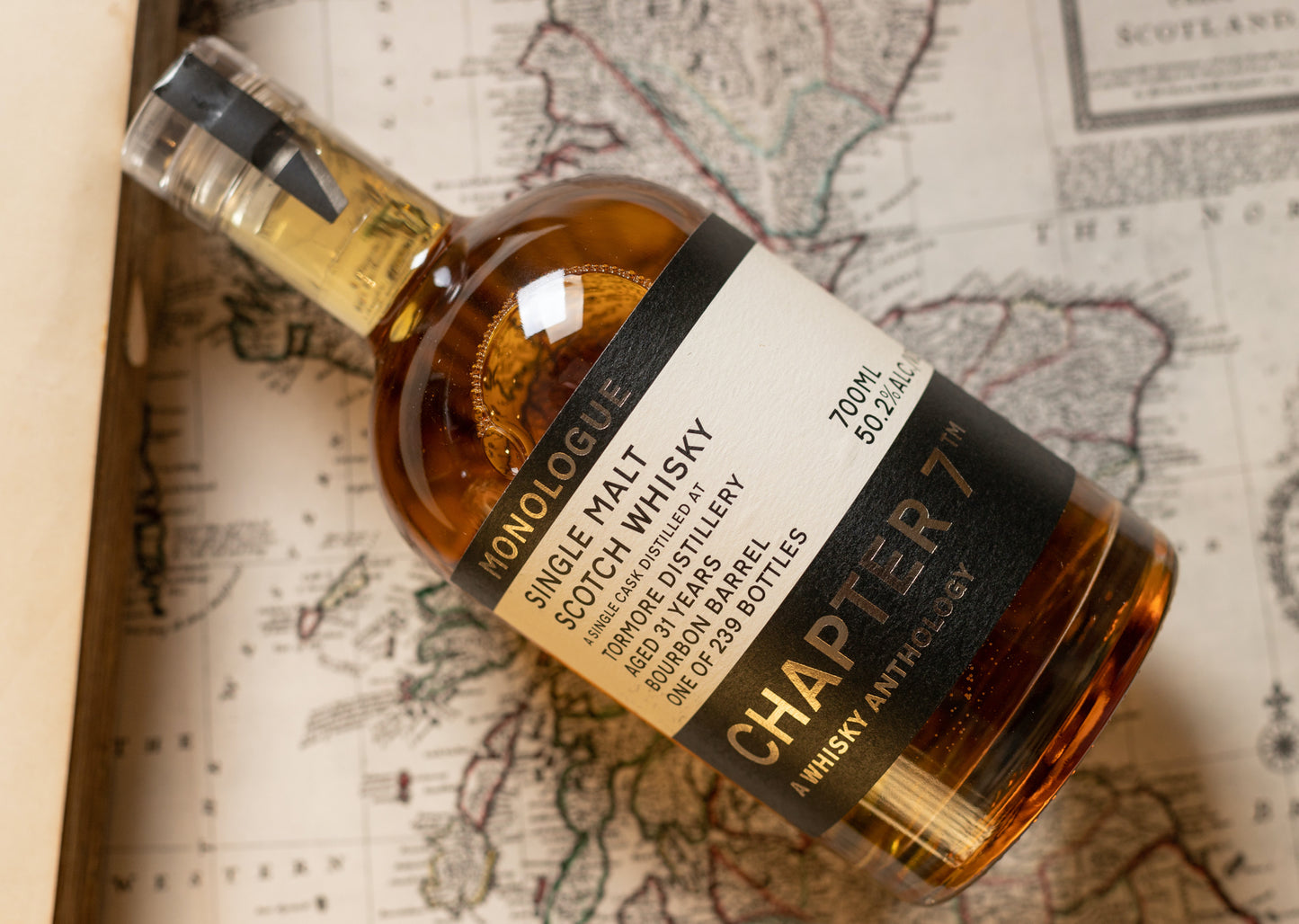 Since 2014 we've been bottling quite many whiskies. Some older than others but usually our age range has been between 8Yo and 21YO. In 2020 we released a Ledaig 1995 which was a 26YO. I was rather proud of this one as I love Ledaig and it's rare to come across a 26 YO cask, especially an unpeated Ledaig. Then came along the Tormore 1990! An amazing first fill bourbon barrel. I fell in love with this whisky as it's one of those whiskies I describe as a "great whisky". For me a great whisky is one that tells you a different story each time you pour it in your glass. Each time you nose it, you discover a new note and it brings back memories, moments from your life. It changes with each sip and takes you through its secrets between layers of aromas and flavours . A great whisky is sophisticated and complex. Complexity comes only with time and good wood. 
Here is how Serge Valentin of WhiskyFun.com describes our oldest to date single malt:
Colour: gold.
Nose: sameish, wonderfully fruity, western, perhaps with a little more pastry dough, fresh brioche, otherwise indeed, mirabelles, quinces and orange blossom water. With water: vegetal oils, peanut oil, croissants…
Mouth (neat): rather sublime, and different this time. Fresh broken branches, white asparagus, sunflower oil, mirabelles, earl grey, marzipan, blancmange, bananas… Sublime, really sublime. It doesn't really need any water, but since we're here and since our stocks of Vittel have been replenished…
Mouth (with water): pure, gorgeous, exceptional malty barleyness, and just a few gritty, leafier elements. Green tea, unsweetened, and green bananas.
Finish: perhaps a notch less 'wow' because of all this green tea, otherwise it would have made it to 90 in my wee book. Comments: this, I suppose, is where blenders would have added a little oomph using 15% younger Tormore. But then you would have lost the lovely age statement and would have had to come up with both a silly name and an unlikely story. An elf roaming the warehouses at night, etcetera.